Financial
Corebridge Financial Wellness Webinars
LSR7 Financial Wellness Webinar
: You are invited to attend the Corebridge Financial Wellness Webinar. You learn how to take control of your financial life and become more productive in other areas of you.
Session: June 8, 2023, 4:30 p.m. & 5:30 p.m.
ENTER CODE: CRTPNA11R
Discover how to better manage your day-to-day financial resources.
Thursday, June 8, 2023 at 1:00 p.m.
Discover how to develop an investment strategy based on key factors like risk tolerance, time horizon, diversification and asset allocation.
Tuesday, June 13, 2023 at 5:00 p.m.
Take an in-depth look at Social Security benefits including estimations, taxes and more.
Tuesday, June 20, 2023 at 12:00 p.m.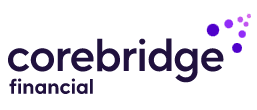 Corebridge, formerly AIG, can help answer questions regarding:
Student Loan Forgiveness and Payback options

Enrolling in the 403(b) and/or 457 retirement plans

Reviewing & Consolidating retirement plans from former employers

Reviewing your PSRS/PEERS benefits

Financial Planning to determine if you are on track for Retirement
LSR7 CSD Trust Financial Advisor Assignments
Zak Madelen
13220 Metcalf Ave., Suite 360 Overland Park, KC 66213 Cell: 816.589.9313 Office: 913.402.5000
Zak.madelen@corebridgefinancial.com
________________________________
High Schools: Lee's Summit North, Lee's Summit West
Middle Schools: Pleasant Lea Middle, East Trails Middle, Summit Lakes Middle
Elementary: Cedar Creek, Greenwood, Hazel Grove, Longview Farm, Pleasant Lea, Richardson, Summit Pointe, Trailridge, Underwood
Other: Aquatic Center, Before & After School Services, Maintenance, Miller Park Center, Transportation, Safety, Stansberry Leadership Center
William Serota
13220 Metcalf Ave., Suite 360 Overland Park, KC 66213 Cell: 816.602.4986 Office: 913.402.5000
William.Serota@corebridgefinancial.com
________________________________
High Schools: Lee's Summit High School, Summit Technology Academy, Summit Ridge Academy
Middle Schools: Bernard Campbell Middle, Hilltop School
Elementary: Hawthorn Hill, Highland Park, Lee's Summit Elementary, Mason, Meadow Lane, Prairie View, Sunset Valley, Westview, Woodland
Other: Food Service, Great Beginnings, Purchasing & Warehouse Distribution, Paradise Park