Life Insurance
Life insurance is one way of providing financial protection for your loved ones.
Your coverage amount will be paid to the beneficiary or beneficiaries of your choice in the event of your death while you are still actively employed at Lee's Summit School District. The life insurance coverage is insured through Unum.
Understanding Disability, Long Term Care, and Life Insurance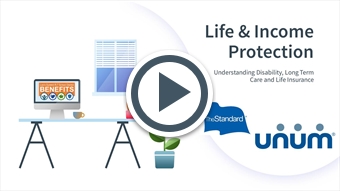 Your specific rights to benefits under the Plans are governed solely, and in every respect, by the official Plan documents and insurance contracts, and not by information included in this website. If there is any discrepancy between the descriptions of the Plans as described on this website and the official Plan documents, the language of the documents shall govern. Lee's Summit School District also specifically reserves the right to revise, modify or terminate the Plans at any time.